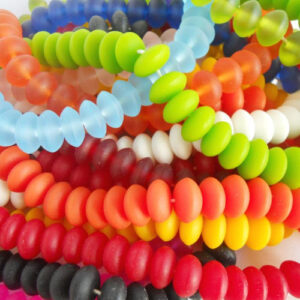 We specialise in Resin beads in all shapes, sizes and colours, produced by cottage industry in Java, Indonesia, where we hand select every style.
Bubbles, surface marks and colour variation are all part of the unique nature of resin and in no way detract from the product.
Dote Design continues to be the Number 1 online destination for resin beads of all shapes, colours and sizes.
Find us on Facebook , Etsy & Craftumi
We welcome wholesale enquiries.
Best wishes